Training Site

Immediately upon purchase, every Immunocologie client will be paired with a personal,
professional skincare strategist as part of our new Immunocologist program.
This professional skincare expert — who has been personally vetted by Celebrity and Master Esthethician and Founder of Immunocologie Karen Ballou — will provide one-on-one instruction about individualized skin type and skin concerns and create a program that perfectly addresses each client's needs. Immunocologists are the ultimate skincare advocates and will help clients achieve their skin goals by providing them with advice for the best products, routines, technique, and more to create beautiful, nourished skin from the outside in.
PROGRAM PARTICIPANTS RECEIVE
• Personal & ongoing consultation
• Access to a board of wellness coaches, including nutritionists, fitness experts, acupuncturists, and more
• Dedicated newsletter with original content
• Participation in an active skincare community of fellow Immunocologie enthusiasts
Want to connect with an Immunocologist today? Email gretchen@immunocologie.com.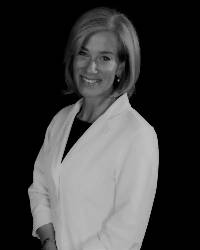 Pam Murphy has earned two master's degrees and has nine years of experience treating patients from all over the globe. She first earned her Master of Acupuncture from University of Bridgeport (Connecticut) in 2010. After moving to California, she earned her Master of Acupuncture and Traditional Chinese Medicine from Yo San University. She has traveled the world lecturing and practicing acupuncture on Royal Caribbean Cruise ships and has now chosen Lake Tahoe as her home on land.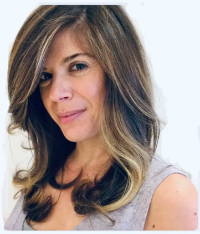 Helene Queipo is a licensed esthetician working in holistic skin care who spent most of her 11 year career in New York City's high-end salons and spas. She has studied reiki, relaxation massage and is also a student of the School for Aromatic Studies. Her luxurious skin recommendations are known to leave clients feeling rejuvenated, revealing dewy, glowing skin, designing treatments for each individual's skin care needs and concerns.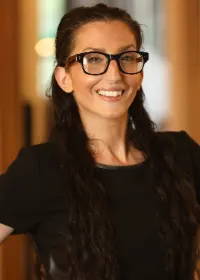 Stacie Simmons is a skincare coach, facialist, and makeup artist with 17 years of experience within the beauty industry. She was the founder and CEO of My Beautiful Place, one of the first e-commerce websites for the beauty industry. Stacie has been trained in over 100 beauty and wellness brands, and her passion is to help all people achieve real results. She has been featured in Allure, Lucky, Bust, and WWD. Stacie has also collaborated with Three Custom Color Specialists on a lipstick that was named Stacie's Passion, which Oprah chose to feature in her magazine.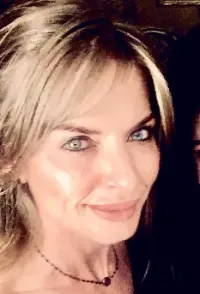 Janice Harrington is a licensed cosmetologist in New York, California, and Illinois. She started her beauty profession as a hairdresser with a focus on men's grooming in 1999. She then was drawn to skincare and became a ground floor employee for the opening of Burke Williams, a unisex spa for massage and facials. It soon became clear that selling was her main skill, and she was recruited to New York to work for a skincare company in Saks Fifth Avenue and Henri Bendel. She has worked as a sales trainer and selling specialist at major events across the globe. Over the last six years she has worked closely with Immunocologie, and developed a love for and devotion to the brand, mainly due to the incredible healing powers she has witnessed with her clients.

Meredith Spink started her career in skincare and esthetics because of her passion for the beauty industry, as well as wanting to help people achieve their skincare goals. Her scope of practice has ranged from managing a medical spa and performing laser treatments to lymphatic drainage massages and more.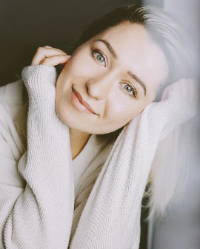 Liliana Gankevych is a holistic esthetician and owner of Liliway Holistic Studio, which is based in New York City. For more than a decade, Liliana has had the incredible opportunity to bring out the inner beauty in every client who comes through her door. With an unparalleled passion for perfecting holistic, fully-nurturing techniques, she is a trusted partner to hundreds of clients who lean heavily on the Liliway brand to give them a natural path to live their best life. From day one, Liliana has committed her studio to more than just skincare. Liliana and her team instead focus on the client's entire wellbeing, with an intense focus on the body, mind, and spirit. Her philosophy focuses on the individual, building a unique plan around each client that is dedicated to personal empowerment. Liliway offers a full catalog of thoroughly curated products built from the ground up with health in mind. Additionally, her company offers holistic facials, body and scalp treatments, energy healing, and other experiences designed to give clients a radiant, calming glow both inside and out. When she's not in the studio Liliana enjoys drawing, reading, journaling, and traveling to new places.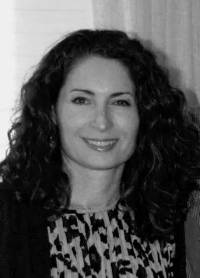 Andrea Neubart is a licensed skin care specialist and educator with more than 25 years of experience in the aesthetic industry, having first trained in Paris, France. A long-time student of yoga, breathwork, and meditation, Andrea learned about the benefits of a holistic lifestyle from her grandmother many years ago. In her spare time, she loves to hike, tend to her garden, and walk on the beach with her husband. Andrea freely shares her time and talents with nonprofits, helping single moms and their daughters learn about meditation, skincare, self-care, and self-love.