THE RIGHT MIX FOR YOUR SKIN
For Oily Skin, this specially curated product selection will keep your skin radiant
throughout the day, without the excess oil.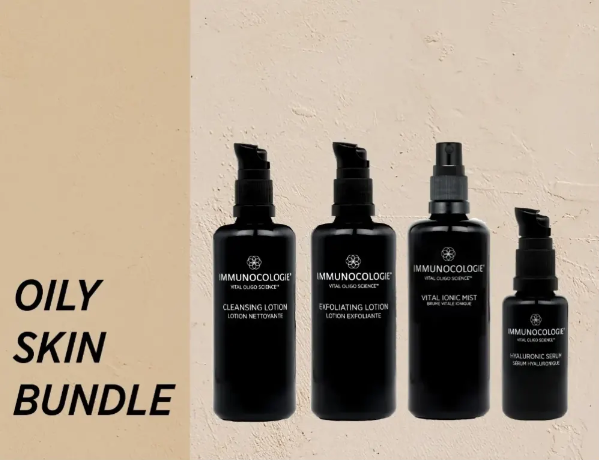 The Oily Skin Bundle is specially selected to help those with oily skin.
The Cleansing and Exfoliating Lotions help to clean the skin and rid the skin of unwanted dead skin cells and pollutants.
The Vital Ionic Mist acts as a lightweight, moisturizing barrier that protects the skin and keeps it moisturized throughout the day.
To finish off this beauty routine, our Hyaluronic Serum adds an extra layer of hydration to keep the skin plump and radiant without creating excess oil.
Cleanses | Rejuvenates | Balances
KEY BENEFITS
Detects the skin's pH and adapts accordingly
Softens and hydrates the skin for improved texture
Reduces the visibility of enlarged pores and hyper-pigmentation
Hydrates | Plumps | Soothes
KEY BENEFITS
Two sizes of the hyaluronic acid molecule pull water from outside and inside your body to plump the surface of your skin
Contains anti-inflammatory properties to soothe irritation
Reveals a plumper, firmer complexion